jul 15, 1801 - Concordat of 1801
Description:
People/groups involved: France and its people, The Catholic Church, Napoleon
Description: This agreement was signed by Napoleon and Pope Pius VII. It restored the civil status of the church and recognized Catholicism as the majority religion in France. Napoleon was given the right to assign Bishops, and redistribute titles among most the existing clergy of the church in France. The Church lands were not given back, but the government was to pay for the salaries of the clergy in France.
Why it matters: It led to a new relationship between the government and the church. It also succeeded at mostly subduing hostile French Catholics who had been upset about their treatment under the previous governments during the revolution.
Added to timeline: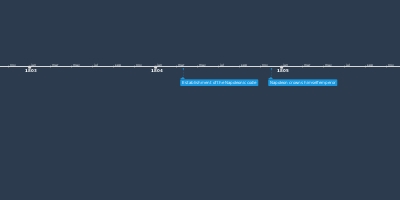 Napoleon timeline
Date: