mar 6, 1820 - Missouri Compromise
Description:
the legislation that provided for the admission of Maine to the United States as a free state along with Missouri as a slave state, thus maintaining the balance of power between North and South in the United States Senate. As part of the compromise, slavery was prohibited north of the 36°30′ parallel, excluding Missouri.
The Missouri Compromise was controversial at the time, as many worried that the country had become lawfully divided along sectional lines. The bill was effectively repealed in the Kansas–Nebraska Act of 1854, and declared unconstitutional in Dred Scott v. Sandford (1857). This increased tensions over slavery and eventually led to the Civil War.
Added to timeline: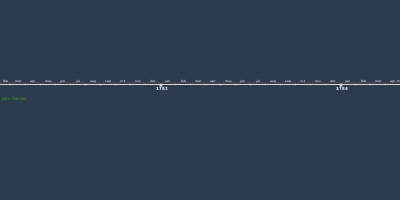 History of Leadership In The States
Date: