apr 22, 1793 - Proclamation of Neutrality
Description:
The Proclamation of Neutrality was a formal announcement issued by U.S. President George Washington that declared the nation neutral in the conflict between France and Great Britain. It threatened legal proceedings against any American providing assistance to any country at war.
News that Revolutionary France had declared war on Great Britain in February 1793, and with this declaration that France, by the country's own volition, was now at war with all of Europe, did not reach America until the first half of April of that year. President Washington was at Mount Vernon attending the funeral of a nephew when he was given the news. He hurried back to Pennsylvania and summoned a cabinet meeting on April 19. It was unanimously agreed to issue a proclamation "forbidding citizens to take part in any hostilities in the seas, on behalf of or against any of the belligerent powers."
Washington's members agreed that neutrality was essential; the nation was too young and its military was too small to risk any sort of engagement with either France or Britain.
Added to timeline: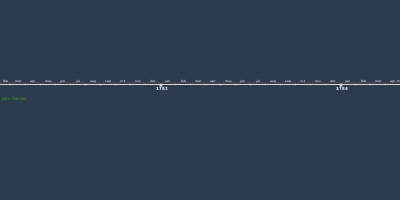 History of Leadership In The States
Date: