jan 1, 1823 - Monroe Doctrine
Description:
Who: Monroe + John Quincy Adams + European powers
What: Spain's American empire falling leads to some Europeans power wanting to help Spain regain its power and a great threat to America. The US calls for end of colonization in the Western Hemisphere. If any try it will be seen as a threat to US security. The US pledges to stay out of European affairs.
When: 1823
Where: North and South America
Why: Long-standing policy until WW1. Very bold move by the US on the international stage despite not having the power to back it up without the secret ally of Great Britain. Captures the essence of American exceptionalism: foreseeing the power that we will have. It contained Russian expansion in Oregon before it could really start.
Added to timeline: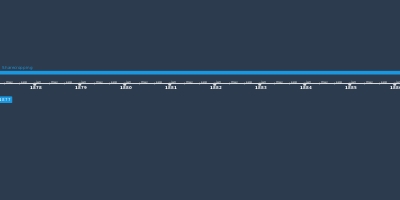 Units 1-5
FF
Date: