jan 1, 1998 - Dance Dance Revolution
Description:
This arcade machine is one of the most interactive arcade machines as the player must use there feet to touch plates underneath them relative to what arrow is shown on the machines display. The machine itself has two big speakers to play music out of and also has buttons underneath the monitor for the players to pick their desired song and differculty. The gameplay itself is easy to understand, there's a total of four arrows, left, right, up and down which all correspond to the pressure plates underneaith the player. the player must stand on the arrow that appears on the screen when it reachs a curtain point.
Added to timeline: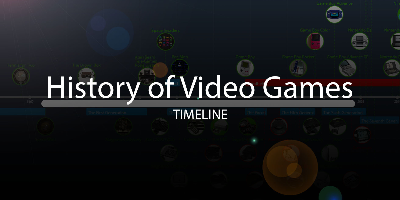 History of Video Games
I have been approached by the gaming magazine EDGE to design...
Date:
Images: