sep 26, 1986 - Out Run
Description:
is a third person racing game designed by Yu Suzuki, who drove around Europe to get idea for the games scenery. the arcade machine came in to styles, a standing up machine and a sat down machine. Both machines come equipped with steering wheel with force feedback, a stick shift plus acceleration and brake pedals. The gameplay was simplistic with the main goal of getting to the end of the track before the time runs out. There is also checkpoints through out the track the gives the player bonus time.
Added to timeline: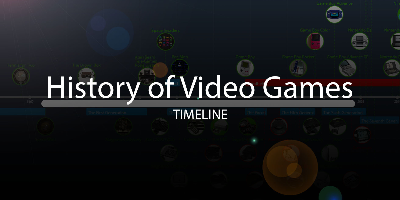 History of Video Games
I have been approached by the gaming magazine EDGE to design...
Date:
Images: