feb 15, 2012 - PS Vita
Description:
The PlayStation Vita was the next hand held console by Sony and was released just over 7 years after the PSP first launched and 3 years after the PSP Go was released. The original model has a 130 mm OLED (Organic Light-Emitting Diode) multi-touch capacitive touch screen on the front of the device and a touch pad on the back of the device. The console also had front and shoulder push-button input and two analog sticks. The PS Vita also has Bluetooth, Wi-Fi and optional 3G capabilities. in 2014, Sony released a new PS Vita officially called PCH-2000 series. However, more popularly known as the PS Vita slim. The slim console is 20% thinner and 15% lighter compared to the original model and the major differences between the slim and the original is he screen. the slim model has a LCD screen which is cost a lot less then the original's OLED screen. The slim console also came with a built in 1GB of storage along with the memory card slot the original also has to increase the memory of eh console, the only difference here is that the first gen PS Vita didn't have built in memory. The final difference is the slim uses a micro USB Type B port unlike the original that uses a first party charger. Both Consoles have a front and back camera, with the front camera that the user can take photos with. The consoles also have motion controls that is utilised in some games like Uncharted: Golden Abyss, where when the player aims, the cross hair will move in motion with the console, this can be turned off in the setting. One of the biggest gimmicks of the Vita is the back touch pad that is used heavily in one of the best selling games on the console Tearaway that used the touched pad so the user can tare away the parts of the environment, the best part is that a finger appears on the screen to make it look like the players finger is actually coming through the console. Other top titles for the device is Gravity Rish, God Eater 2, Persona 4 Golden, and Minecraft. There is also many remasters of PS2 games like the Ratchet and Clank Trilogy, Jak and Daxter Trilogy and the god of war collection aswell as many PS One classic games available ot buy on the consoles store.
Added to timeline: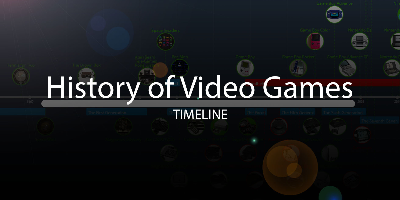 History of Video Games
I have been approached by the gaming magazine EDGE to design...
Date:
Images: