dec 12, 2004 - PSP
Description:
The PlayStation Portable became the most powerful handheld console when the system launched just under a month after the Nintendo DS. This handheld console was the first real competitor to Nintendo's domination over the handheld market. The system has high-end graphics for a portable console, along with its 4.3 inch viewing screen and its video player, TV tuner and other multi-media capabilities the PSP one of the best mobile entertainment device of the time of its release. The console was the first handheld console which used optical disc format, in this case UMD (Universal Media Disc), as its primary storage medium. Through the PSP lifespan there's been 3 main redesigns. The first redesign was in 2007, model PSP-2000 also know as PSP Slim or Lite which was a slimmer model with design changes and replaced the first PSP model (PSP-1000). In 2008 the PSP-3000 was released and included a new screen and an inbuilt microphone. After this model the PSP has a complete redesign called the PSP Go which was released in 2009 the device had a slide up screen to reveil the main controls. The console also has 16GB of internal memory to make up for the lack of a UMD drive or any other place to insert a storage medium other than Memory Stick Micro (M2) that can extend the memory to by up to 32GB. Key game titles for the console are Metal Gear Solid: Peace Walker, God of War: Chains of Olympus, and Daxter.
Added to timeline: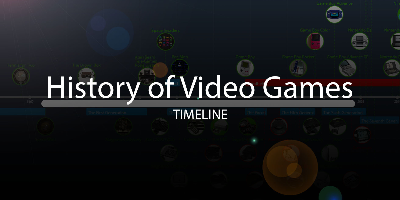 History of Video Games
I have been approached by the gaming magazine EDGE to design...
Date:
Images: