jun 30, 2009 - Samsung Galaxy
Description:
Samsung made their presents strong as the main competitor to Apple's iPhone. Samsung used the Android OS which is an a open operating system developed by google. The OS is based off other open operating systems like Linux. Unlike Apple's iPhone, the galaxy and other Android phones allowed the user to download files of the internet making emulating games extremely easy. So gamers that love old handheld games can download and use there phone as a GameBoy or even a PlayStation 1. With advancements in technology the phones may one day play PS2 games and maybe even ps3. Some RockStar games like Bully have been officially ported to mobile phones on both iOS and android. Samsung phone also share the same ease of use as the iPhone making both devices accessible to many people form children to the elderly as time wasting games are all other Google Play and the App Store. In the end it comes to prefreance on what the user wants as both devices have different interfaces and OS', so most people stick to what they know.
Added to timeline: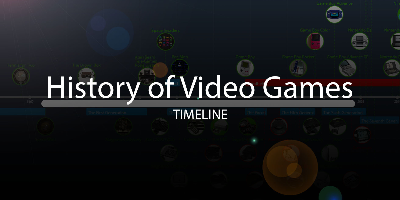 History of Video Games
I have been approached by the gaming magazine EDGE to design...
Date:
Images: