jan 3, 1800 - Typewriter
Description:
A machine with keys for producing alphabetical characters, numerals, and typographical symbols one at a time on paper inserted around a roller.
Experience: 1980s was the time of transition from typewriters to word processors. In the 20s, typewriters were minimally used. However, some people kept this device for display purposes. The keys of this device are hard to press and you can't erase the ink once it's printed on the paper.
Added to timeline: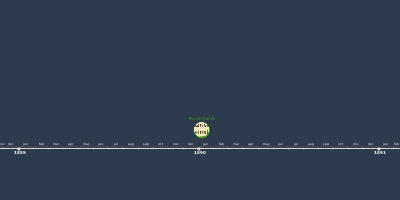 Industrial Age
Date:
Images: