dec 21, 2004 - Video / Online Video Platform
Description:
Flash Video, Developed by Macromedia in the late 1990s, was officially added as part of Adobe's Flash Player 6 in 2002, and ushered in a new wave of online video.
Online Video Platforms (OVP) are platforms for providing live and recorded content on a website. Think of applications like YouTube, Periscope and Instagram. They are Online Video Platforms that allow you to stream video content as well as upload your own produced content.
Online Video Platforms have been famous for being a source of information and a source of entertainment. We, as a group, have been using OVP's for information and leisure.
Added to timeline: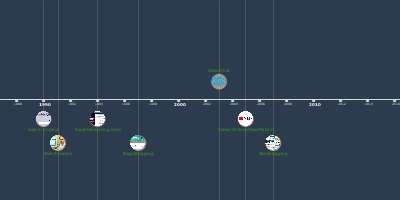 Digital Age (first 7)
Date:
Images: