jan 12, 1997 - Blogs/Blogging
Description:
The word's creation has been attributed to Jorn Barger, of the influential early blog Robot Wisdom.
The term was created to reflect the process of "logging the web" as he browsed.
A blog is an online diary or journal located on a website. The content of a blog typically includes text, pictures, videos, animated GIFs and even scans from old physical offline diaries or journals and other hard copy documents. Since a blog can exist merely for personal use, sharing information with an exclusive group or to engage the public, a blog owner can set their blog for private or public access.
We encounter blogs as we search along the Internet. As we have have seen, blogs have a variety of categories and each are catered to a specific group.
Added to timeline: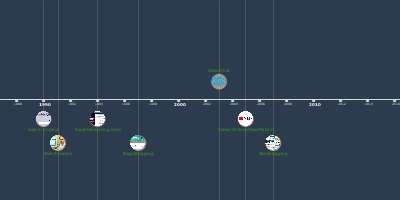 Digital Age (first 7)
Date:
Images: