sep 26, 1932 - World War II
Description:
In the late 1930s, with World War II accelerating in Europe, a new kind of immigrant began to challenge the quota system and the American conscience. A small number of refugees fleeing Nazi persecution arrived under the quota system, but most were turned away.
After the war, the refugee crisis continued. President Truman responded: "I urge the Congress to turn its attention to this world problem in an effort to find ways whereby we can fulfill our responsibilities to these thousands of homeless and suffering refugees of all faiths."
Added to timeline: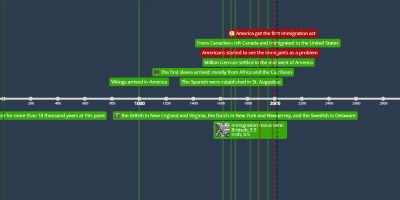 Timeline immigration (America)
Date: