jan 1, 1630 - Day of Dupes
Description:
On 10 November 1630, there was a dramatic showdown between Louis and his mother at the Luxembourg Palace, where she demanded the removal of Richelieu.
Louis left to his hunting lodge in versaille, ignoring both his mother and Richelieu as he left.
This made the Devot faction think they had won but Louis invited him to his hunting lodge to reassure him that he had confidence in his abilities.
Louis believed Richelieu's advice was more important than Marillac and blamed Marillac for the problems that France faced.
Richelieu won the day of dupes, a key turning point in absolutism as this day showed who had the real power in the court, so he could now put the crown on the path to absolutism.
Added to timeline: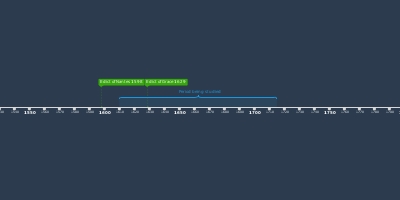 17th Century France timeline
Date: