mar 15, 1765 - Stamp Act
Description:
The British wanted money and they would get it anyway possible. They taxed many things to get money from the colonists. In that time period you needed stamps for everything. To verify death and birth certificates and on every other important document. The colonists thought this was unfair because they needed the certificates.
Added to timeline: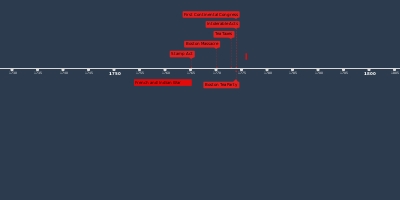 Causes of American Revolution
Causes of the American Revolution timeline.
Date: