jan 1, 1933 - 1933-1934 First legal Antisemitism
Description:
The first wave of antisemitism, from 1933 to 1934, focused mainly on stopping the participation of Jews in public life. The first major law to curtail the rights of Jews was the "Law for the Restoration of the Professional Civil Service" of April 7, 1933, according to it Jewish and politically unreliable (opposing parties) were to be excluded from state service. This new Civil Service Law was the German authorities' first strategy used to exclude Jews from organisations, professions, and other aspects of public life.
In April 1933, German law restricted Jewish students from attending German schools and university. In the same month, further legislation curtailed Jewish activity in the medical and legal professions. Subsequent laws and decrees restricted reimbursement of Jewish doctors from state health insurance funds. The city of Berlin prevented Jewish lawyers and notaries to work on legal matters, the mayor of Munich stopped Jewish doctors from treating non-Jewish patients, and the Bavarian Interior Ministry denied admission of Jewish students to medical school.
Added to timeline: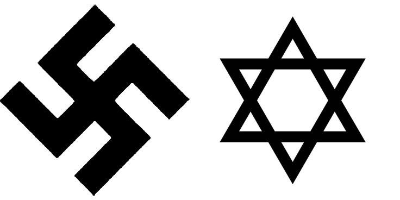 Jewish Holocaust
How Hitler and the Nazi party institutionally killed 7 milli...
Date: