sep 18, 1850 - The Fugitive Slave Act
Description:
what was it- The Fugitive Slave Act was passed as part of the Compromise of 1850. This act forced any federal official who did not arrest a runaway slave to pay a fine.
how did it lead to the Civil War- This act caused many abolitionists to push even more for slave freedom and helped slaves with the Underground Railroad.
Added to timeline: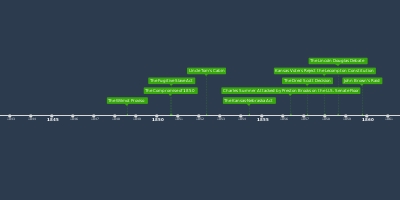 Crisis of the Union Timeline
Date: