aug 8, 1848 - The Wilmot Proviso
Description:
what was it- The Wilmot Proviso was a piece of legislation proposed by David Wilmot at the close of the Mexican-American War. If passed, the Proviso would have outlawed slavery in territory acquired by the United States as a result of the war, which included most of the Southwest and extended all the way to California.
how did it lead to the civil war- The intensity of the debate surrounding the Proviso prompted the first serious discussions of secession.
Added to timeline: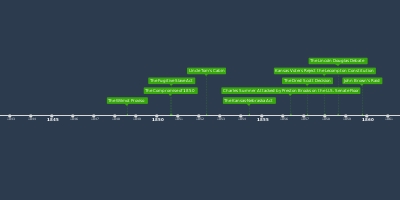 Crisis of the Union Timeline
Date: