apr 1, 1598 - Edict of Nantes 1598
Description:
It was designed to stop the ongoing conflict between the Catholics and Protestants.
It allowed the Huguenots the ability to worship in private anywhere in France and publicly in 200 towns, as well as on the estates of Protestant landowners. It also stated that 50 fortified Huguenot towns would be funded and that Protestant pastors would be paid.
Added to timeline: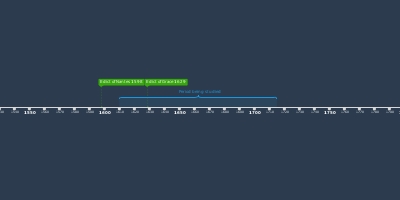 17th Century France timeline
Date: