jul 21, 1995 - Nintendo Virtual Boy
Description:
The first steps into actual VR, the Nintendo Virtual Boy is a VR headset that plays the game in the views eyes. However, the games where in red and black and where mainly platforms so the VR wasn't necessary. constant headache and lack of games stopped the Virtual Boy in its tracks.
Added to timeline: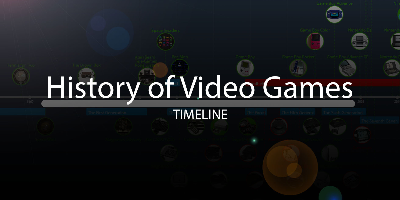 History of Video Games
I have been approached by the gaming magazine EDGE to design...
Date:
Images: