nov 15, 2013 - PlayStation 4
Description:
The PlayStation 4 is the newest console line in Sony's family of home video game consoles. The device its self has many improvements over its predecessor, the PlayStation 3. One of these such improvements is the Dualshock 4, the new wireless controller feature a 3.5 jack and a touch pad, as well as motion controllers which are huge improvements over the six axis. A big reason Players are drawn to the PS4 is the exclusive games the system has including Horizon Zero Dawn, Bloodborne, Uncharted 4: A Thief's End and Until Dawn. However, unlike any other console the PS4 has its own VR head set. The PS VR is a virtual reality headset that players can use to fully immerse themselves into a video game. Games that currently support this is Gran Turismo Sport, RIGS and Resident Evil 7.
Added to timeline: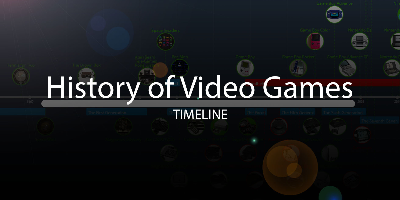 History of Video Games
I have been approached by the gaming magazine EDGE to design...
Date:
Images: