nov 18, 2012 - Wii U
Description:
The Wii U is a system that was split into two, there is the main console and then the Game Pad which is one of the major problems with the console which is if the game pad breaks the console cant be used and to get a new Game Pad costs a lot of money compared to replacing normal console controller. The Wii U was Nintendo's first attempt to mix there home consoles with their extremely successful handheld line, the only problem once more is that the device was not portable. Some of the best games on the console are Super Smash Bros Wii U, Mario Kart 8 and the two remakes of The Legend Of Zelda games; Wind Waker and Twilight Princess. The console had very mixed reviews and has now been considered redunent thanks to the new Nintendo console the Switch.
Added to timeline: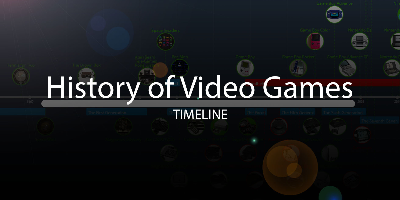 History of Video Games
I have been approached by the gaming magazine EDGE to design...
Date:
Images: