nov 17, 2006 - PlayStation 3
Description:
The PS3 was the first console to use Blu-ray Disc as its primary storage medium. This meant the console could hold more data allowing games to be bigger and more detailed. The PS3 was the first PlayStation that has social gaming services including the PlayStation Network. It's the first console to have remote connectivity with PlayStation Portable and PlayStation Vita, Sony's handheld consoles, this aloud the player to remote control their console from the portable devices. The original modal could play PS2 games. However, the slim model couldn't play PS2 games but offered a slimmer and lighter design with an overall redesign of the console including a new log for the console. A super-slim version of the console was released that further refined and redesign of the console. The most notable games are, Uncharted 2: Among Thieves, The Last of Us, God of War III and Heavy Rain.
Added to timeline: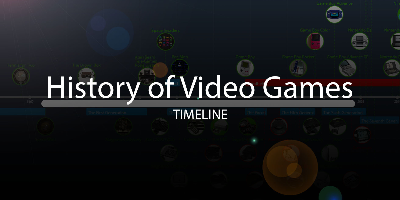 History of Video Games
I have been approached by the gaming magazine EDGE to design...
Date:
Images: