dec 2, 2005 - Xbox 360
Description:
The Xbox 360 was a step up in the right direction for Microsoft and offered gamer a nice gaming experience along with a better controller design from its predecessor. The console had an easy to replace hard drive for ease of expanding the system memory or for using multiple hard drives for different games or media. Xbox live was the only way that the player can access online features. However, unlike the PS3 the use must pay for online play. The major releases for the console are, Halo 3, Gears of War 3 and Forza Motorsport 4.
Added to timeline: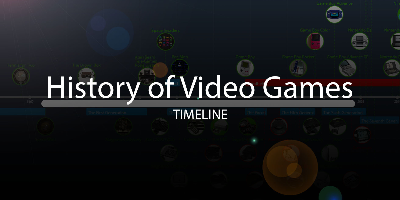 History of Video Games
I have been approached by the gaming magazine EDGE to design...
Date:
Images: