nov 15, 2001 - Xbox
Description:
Microsoft's first console was the Original Xbox. The console was the first to have an internal hard disk for game data to save to, meaning that the game data can save without need of an memory card. The console was build more like a PC then other consoles which made sense due to Microsoft's PC background. The console was also the first to be manufactured since the Atari jaguar. The system Halo 2, Fable (2004 video game) and The Elder Scrolls III: Morrowind.
Added to timeline: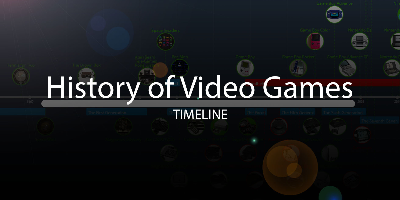 History of Video Games
I have been approached by the gaming magazine EDGE to design...
Date:
Images: