nov 18, 2001 - GameCube
Description:
Was the first Nintendo console to use optical discs instead of the usual cartridges. The disc are still not like normal but instead are a form of miniDVD format. The console has online capabilities, however, not many games utilised this but a small number of titles have online multiplayer via the broadband or modem adaptor. There is also a cable to connect the GBA to the console to unlock special in-game features. The console was adored for its controller , extensive software library and high-quality games, but was criticised for its exterior design and very minimum amount of features. The console has some major titles released on it in its life span most of them being playable on the first version of the Wii. Metroid Prime, Super Smash Bros. Melee and Super Mario Sunshine.
Added to timeline: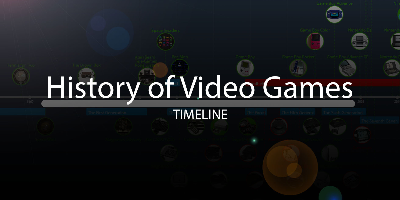 History of Video Games
I have been approached by the gaming magazine EDGE to design...
Date:
Images: