oct 26, 2000 - PlayStation 2
Description:
Sony's second entry into the console market. The PS2 is thee highest selling game console ever made just in front of the Nintendo DS. The console sold 157.68 million units worldwide and was the biggest success out selling all competitors the system had by over 120 million units. (stats taken from September 2017). There was 3,874 game titles for the console with 1.5 billion copies sold. The console featured backwards compatibility with not just the PS1's games but also its controllers. The major games for the console are Shadow of the Colossus, Grand Theft Auto: San Andreas and Resident Evil 4.
Added to timeline: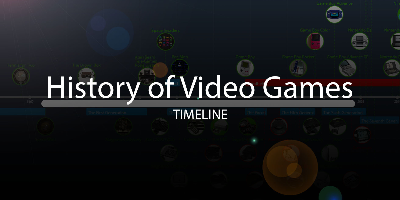 History of Video Games
I have been approached by the gaming magazine EDGE to design...
Date:
Images: