jun 11, 2006 - Nintendo DS Lite
Description:
This console was a slimmer, brighter, and more lightweight redesign of its predecessor the Nintendo DS. The console had the same accessories as the Original DS. But a new third party controller released for this console that didn't fit the shape of the original DS. The accessory was for the game Guitar Hero On Tour and has 4 coloured button which is different to the series 5 coloured buttons on console like the PlayStation 2. The players has to press the right coloured button and strum the screen. The button is based by the colour seen on the screen and when it hits the end of the path the play must strum the string on the touch pad to play the note. The accessory is plugged into the game slot and comes with a special guitar pick stylus. The system was the last to have the GBA slot thus making it the last DS to be backwards compatible with GBA games.
Added to timeline: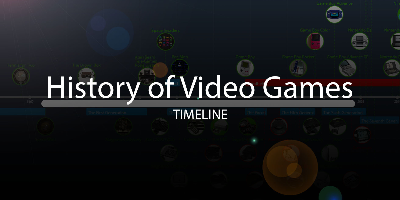 History of Video Games
I have been approached by the gaming magazine EDGE to design...
Date:
Images: