mar 23, 2003 - Game Boy Advance SP
Description:
The Game Boy Advance SP model AGS-001 improved the last Game Boy Advance console. The GBA SP has a flip-up screen, rechargeable battery which was a first for handheld consoles and a switchable internal frontlight. The console is backward compatible. As well as the accessories that both the GBA and the SP, the GBA SP also has the Game Boy Advance SP headphone adaptor allows the user to plug headphones with a 3.5 headphone jack so they can play with sound whiles on in public with out disturbing anyone. The final Game Boy that was released was the Game Boy Advance SP model AGS-101 that featured a high quality backlit screen instead of the frontlit screen the previous model had. the Game Boy Advance SP model AGS-101 was released in September 2005 just under a year after the Game Boy's sucssesor the Nintendo DS was released.
(Images contain photos of each peripherals in the order that I've mentioned them).
Added to timeline: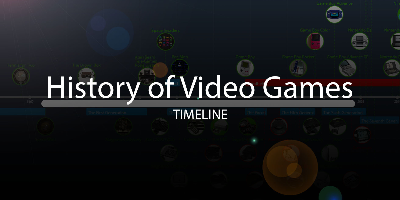 History of Video Games
I have been approached by the gaming magazine EDGE to design...
Date:
Images: