oct 21, 1998 - Game Boy Color
Description:
The Game Boy Color or GBC is an update to the GBP as it is closer to the size of the Pocket then the Original Game Boy. The major difference is the coloured screen which gave the console its name. The screen was able to simulate 56 colours out of 32,768 possible. The handheld came in seven different colours, took AA batteries and was the last handheld console to have 8-bit grahpics. the console was also home to some ports of NES games. best selling titles for the console are Pokémon Silver, Gold and Crystal as well as The Legend of Zelda: Oracle of Seasons and the console was backward compatible meaning that all the original Game Boy game can play on the system. Many of the Game Boy Color accessories are the same as the original Game Boy with the exclusion of the handy boy and the four player adapter.
Added to timeline: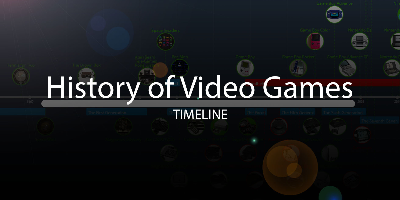 History of Video Games
I have been approached by the gaming magazine EDGE to design...
Date:
Images: