jul 1, 1996 - Game Boy Pocket
Description:
The Game Boy Pocket (GBP) is a smaller and lighter version of the original Game Boy but not with a monochromatic screen but with a true black-and-white display making the green tint in the original game boy's display become pure black and white in the screen of the pocket version. Other then the screen and the size the Game Boy Pocket is the same as the original Game Boy. Games released on the original Game Boy was playable on the Game Boy Pocket. Many of the Game Boy Pocket's accessories are the same as the original Game Boy with the exclusion of the handy boy and the four player adapter. the rest of the orginal Game Boy's peripherals will work on the console.
Added to timeline: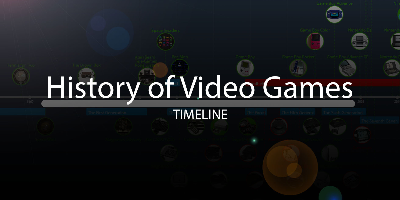 History of Video Games
I have been approached by the gaming magazine EDGE to design...
Date:
Images: