jan 16, 1994 - Sony PlayStation
Description:
Sony's first step into the gaming industry. It's competitors where the N64 and the Sega Saturn which both released after the PlayStation but Nintendo didn't unitise the new storage medium that Sony delivered and went on to use cartridges as the main source of their console's games. The PS1 went through 3 different models all in which removed curtain inputs ports. The RCA jacks were removed in the first revision, and the Parallel I/O port was removed in the final revision. The last model was the PS One and was released on the 7th July 2000 which was the same year as the release of the PS2. The PS One is a smaller, and redesigned version of the original PlayStation. Even after the above mentioned PS2 release of the same year, the PS One was the highest-selling console through the end of the year. There is also a combo pack which came with
Added to timeline: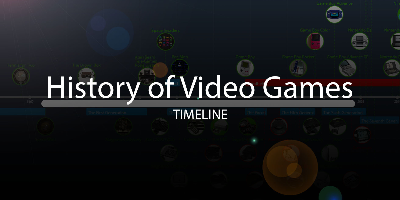 History of Video Games
I have been approached by the gaming magazine EDGE to design...
Date:
Images: