dec 1, 1978 - Magnavox Odyssey²
Description:
After the creation of the Odyssey, there was many later models of the console but not an official second generation console until Magnavox, which was now part a subsidiary to North American Philips, decided on making a successor to the Odyssey. The Odyssey² did very well in Europe and had same key titles released in its life span. These games are remembered but only as retro games that are fun even if the console didn't have very good graphical capabilities. These games are Killer Bees!, K.C.'s Crazy Chase! and Pick Axe Pete!. However the most rememberable game is Frogger.
Added to timeline: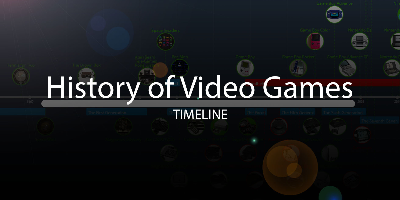 History of Video Games
I have been approached by the gaming magazine EDGE to design...
Date:
Images: