jan 1, 1861 - Immigrants were cast out
Description:
During the Civil War, both the Union and Confederate armies relied on their strength. But during hard times, the immigrants were cast out and accused of stealing jobs from American workers. Some of the loudest protests came from the Know-Nothings, a political party of the 1850's famous for its anti-immigrant and anti-Catholic leanings.
The Republican platform of 1864 stated, "Foreign immigration which in the past has added so much to the wealth, resources, and increase of power to the nation…should be fostered and encouraged."
Added to timeline: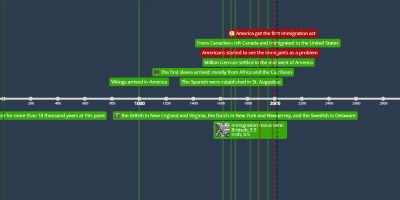 Timeline immigration (America)
Date: