jan 1, 1818 - Treaty of 1818
Description:
This was a treaty which relieved tensions between the US and the British in Canada. This allowed shared fishing rights around Newfoundland as well as joint occupation of Oregon for 10 years.
This was important to the world as it reduced animosity between the US and British. This meant that each of these nations could focus on individual expansion and were more likely to work together in future conflicts.
Added to timeline: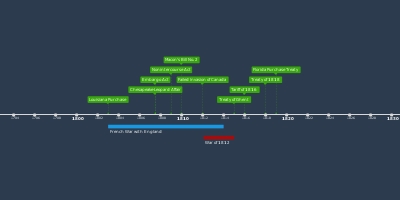 APUSH Timeline
Date: