jan 1, 1812 - Failed Invasion of Canada
Description:
In this event, the US had just declared war on Britain and sent troops into Canada to try to force the British out. The troops were easily repelled but this encouraged British retaliation.
This was important as it was the first event in the US's first major war since the revolution. This greatly changed the US's relationship with Britain and the rest of the world. This also set a precedent for the US entering wars as it was the first war they actually declared as a nation.
Added to timeline: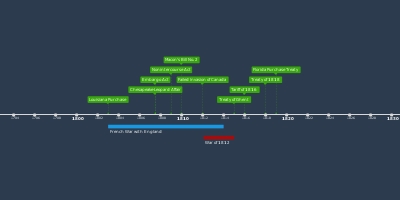 APUSH Timeline
Date:
Images: