jan 1, 1810 - Macon's Bill No. 2
Description:
This bill said that if France or Britain promised to respect US trading rights then the US would prohibit trade with their enemy. This bill failed when Napoleon promised to respect US rights but then continued to prey on US ships.
This was important for America in the World as it made foreign affairs more complex. It also changed how America looked at other countries, making them more skeptical of future trade agreements.
Added to timeline: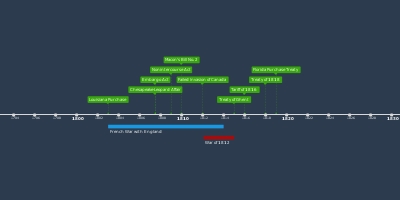 APUSH Timeline
Date:
Images: