jul 1, 1807 - Embargo Act
Description:
Instead of war, Jefferson tried to place economic sanctions on France and Britain. This act prohibited US ships from trading in foreign ports. Rather than pressuring these countries, the law backfired and hurt US public who could no longer get refined European goods.
This was critical as it was one of the first attempts to exercise economic leverage on foreign countries. Although unsuccessful, this act forever changed how the US viewed foreign affairs.
Added to timeline: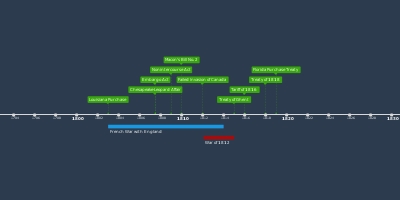 APUSH Timeline
Date:
Images: