jan 1, 1816 - Tariff of 1816
Description:
During the war of 1812, many US factories were built to meet demand for products that would normally be imported from Europe. In order to protect these factories, the US put new tariffs on manufactured goods.
This was important to the world as it demonstrated that the US no longer needed their products. This meant that other countries would have less leverage on the US.
Added to timeline: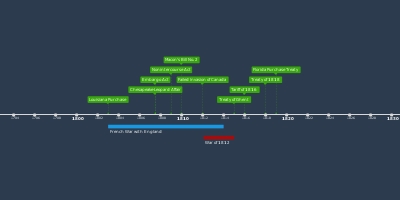 APUSH Timeline
Date: