jan 1, 1803 - Louisiana Purchase
Description:
This was when Jefferson purchased the Louisiana territory from France. This doubled the size of the US for 15 million dollars.
This was one of the most critical events as it increased the size and power of the US in the world. It also provided France with money for a war with Britain. This means that this purchase not only strengthened the US in a global perspective but also shaped the rest of the world.
Added to timeline: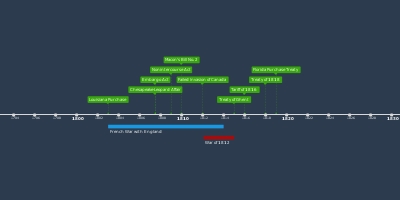 APUSH Timeline
Date:
Images: