sep 11, 1977 - Atari 2600
Description:
The first console of the second generation and the first to use ROM cartridges and is credited for popularizing the use of microprocessor based hardware. When the console was released it was named the Atari VCS which stood for Video Computer System. However, after the release of its successor the Atari 5200, the company renamed the console to what it is known as to day. the system was typically bundled with two joysticks a pair of conjoined paddles and a game which on release was Combat which was later replaced with Pac-Man in 1982. the system nearly reached the graphic quality of arcade machines. games for the console consist of Pitfall!, Space Invaders and River Raid to name a few.
Added to timeline: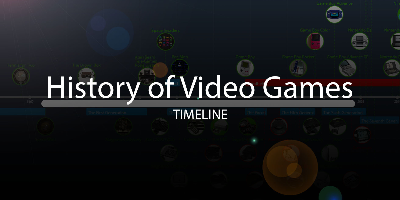 History of Video Games
I have been approached by the gaming magazine EDGE to design...
Date:
Images: