sep 26, 1972 - Magnavox Odyssey
Description:
Effectively the start of the games industry. The system was based in the prototype invented by Ralph Baer called The Brown Box. Released by Magnavox, the Odyssey had additional games and accessories such as the light rifle, these additions were sold separately. Due to the year the system was released it has graphical limitations and only displayed a few white blocks and a vertical line. so systems came with translucent colour overlays to allow the player to customise the colour of the game. The Odyssey also came with physical game accessories such as dice, decks of cards, play money, and poker chips. The light rifle for the system which was an update to the brown box light rifle. The light rifle allowed the player to shoot moving light target on the screen with the use of a plastic overlay that the user sticks to the Television screen as seen in the images.
Added to timeline: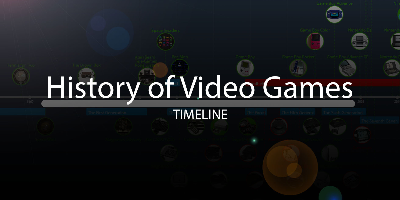 History of Video Games
I have been approached by the gaming magazine EDGE to design...
Date:
Images: