sep 14, 1967 - The Brown Box
Description:
Is a prototype for the first multiplayer video game system. The system paved the way for the current generation of video system and become a key system for the future of the game industry. The creator, Ralph Baer, stated "The minute we played ping-pong, we knew we had a product. Before that we weren't too sure." the system even had attachment like a shotgun, called the lightgun, for the game target shooting. The system also included checkers, four different sports games. Sanders Associates, Inc., the company Bear worked for, licensed the system to Magnavox, which released the system publicly in 1972.
Added to timeline: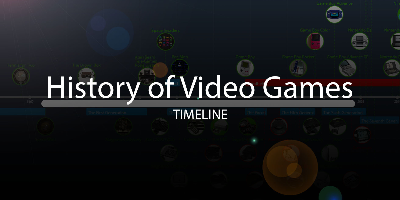 History of Video Games
I have been approached by the gaming magazine EDGE to design...
Date:
Images: