feb 14, 1962 - Space War!
Description:
this game features two battle ships called "the needle" and "the wedge". the game was one of the first forms of multiplayer games. in the game the ships are engaged in a dog fight with both ships being controlled by human players. Each ship has limited fuel for maneuvering and a limited number of torpedoes. The also implemented newtonian physic making it so the ships move while the players not accelerating, like being on ice.
Added to timeline: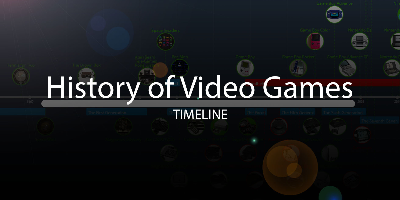 History of Video Games
I have been approached by the gaming magazine EDGE to design...
Date:
Images: