oct 18, 1958 - Tennis for Two
Description:
Its sports game that simulates a game of tennis. the game was part of a three day exhibition at the Brookhaven National Laboratory. The game was displayed on an oscilloscope and played with two custom aluminium controllers. The game displayed a tennis court from the side with the players having to move a knob on their controllers to get the ball over the net. The device showed wind resistance on the ball being one of the first instances of forces in a computer game.
Added to timeline: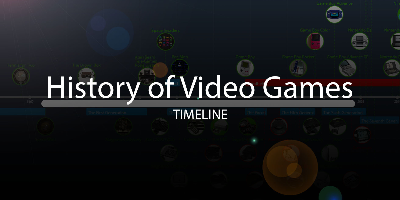 History of Video Games
I have been approached by the gaming magazine EDGE to design...
Date:
Images: