sep 10, 2013 - iPhone 4
Description:
Developer Apple Inc.
Manufacturer Foxconn (UMTS/GSM model)
Pegatron (CDMA model)[1]
Slogan "This changes everything. Again."
Generation 4th
Model A1332 (GSM model)
A1349 (CDMA model)[2]
First released GSM model (black): June 24, 2010[a]
CDMA model (black): February 10, 2011[a]
GSM and CDMA models (white): April 28, 2011
Discontinued September 10, 2013
Predecessor iPhone 3GS
Successor iPhone 4S
Related iPad, iPod Touch (comparison)
Type Smartphone
Form factor Slate
Dimensions 115.2 mm (4.54 in) H
58.6 mm (2.31 in) W
9.3 mm (0.37 in) D
Weight 137 g (4.8 oz)
Operating system Original: iOS 4.0 (GSM model), iOS 4.2.5 (CDMA model)
Last: iOS 7.1.2, released June 30, 2014
System on chip Apple A4[3]
CPU 1 GHz (Underclocked to 800 MHz) single core 32-bit ARM Cortex-A8 "Hummingbird"
GPU PowerVR SGX535[3]
Memory 512 MB DRAM[4]
Storage 8, 16, or 32 GB flash memory
Battery 3.7 V, 5.3 Wh (1,420 mAh) Lithium-ion battery[5]
Data inputs Multi-touch touchscreen display
Dual microphone
3-axis gyroscope
3-axis accelerometer
Digital compass
Proximity sensor
Ambient light sensor
Display 3.5 in (89 mm) diagonal 1.5:1 aspect ratio widescreen
LED backlit IPS TFT LCD
960×640 resolution at 326 ppi (0.61 megapixels)
800:1 contrast ratio (typical)
500 cd/m2 max brightness (typical)
Fingerprint-resistant oleophobic coating on front and back glass
Rear camera 5 MP back-side illuminated sensor
HD video (720p) at 30 frame/s
1.75 μm size pixels
5× digital zoom
4 element lens
LED flash
Photo and video geotagging
Front camera 0.3 MP VGA (480p) at 30 frame/s
Tap to focus video or still images
Photo and video geotagging
Sound Single loudspeaker
3.5 mm TRRS, frequency response: 20 Hz to 20 kHz
Connectivity Wi-Fi (802.11 b/g/n) (2.4 GHz only)
Bluetooth 2.1 + EDR
GSM model: quad-band GSM/GPRS/EDGE
(800, 850, 900, 1,800, 1,900 MHz)
Quad-band UMTS/HSDPA/HSUPA
(800, 850, 900, 1,900, 2,100 MHz) (800 MHz is not yet officially supported by Apple)
CDMA model: dual-band CDMA/EV-DO Rev. A (800, 1,900 MHz)
SAR Model A1332 Head: 1.17 W/kg
Body: 1.11 W/kg [6]
Model A1349 Head: 1.18 W/kg
Body: 0.87 W/kg [7]
Hearing aid compatibility GSM
3G 850/1,900 MHz M4, T4
2G 850 MHz M3, T3
2G 1,900 MHz M2, T3
CDMA M4, T4
Added to timeline: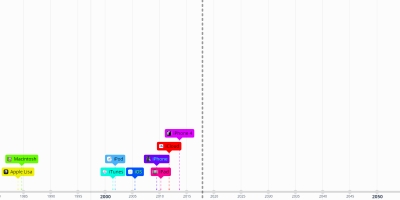 Apple
Presentation timeline
Date:
Images: