sep 20, 1878 - The Hindu was founded
Description:
The Hindu was founded in Madras on 20 September 1878 as a weekly Newspaper, by what was known then as the Triplicane Six consisting of 4 law students and 2 teachers. Started in order to support the campaign of Sir T. Muthuswamy Iyer for a judgeship at the Madras High Court and to counter the propaganda against him carried out by the Anglo-Indian press, The Hindu was one of the many newspapers of the period established to protest the discriminatory policies of the British Raj.
The paper initially printed from Srinidhi Press but later moved on Scottish Press, then, The Hindu Press, Mylapore, and finally to the National Press on Mount Road. Started as a weekly newspaper, the paper became a tri-weekly in 1883 and an evening daily in 1889.
Added to timeline: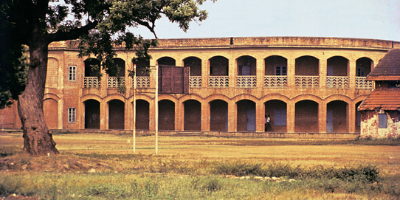 History of Education in India during Colonial Times- 1700-1947
Editors: Shivakumar Jolad, Susanna G and Pranjali Kulkarni ...
Date:
Images: