jun 3, 1933 - Vocoder
Description:
The development of a vocoder was started in 1928 by Bell Labs engineer Homer Dudley, SIGSALY was used for encrypted high-level voice communications during World War II. The human voice consists of sounds generated by the opening and closing of the glottis by the vocal cords, which produces a periodic waveform with many harmonics.
Added to timeline: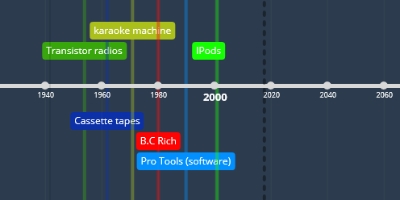 Technology in music through time.
how Technology had developed overtime.
Date:
Images: