may 26, 2011 - Beginning of the 2nd Age
Description:
This is Age is marked by expanding my literary horizons after I read my all time favorite books. During this Age, I develop a positive attitude about school.
Added to timeline: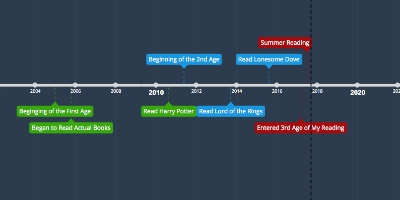 Multi-Genre Essay
How the pleasure I derive from reading affects my attitude a...
Date: