jan 1, 2005 - Beginging of the First Age
Description:
This is the first day that I begin to learn how to read, marking the beginning of the "First Age" of my literary history. This Age is distinguished by me learning and growing as a reader and developing a postive attitude about school.
Added to timeline: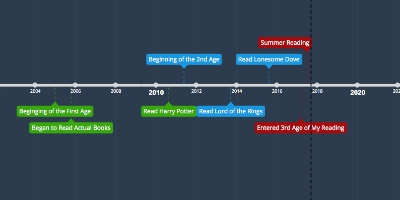 Multi-Genre Essay
How the pleasure I derive from reading affects my attitude a...
Date: